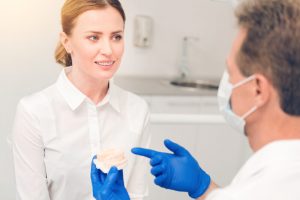 If you have finally decided to get your teeth fixed, then congratulations, you just made the right decision! Everyone deserves to acquire that perfect smile, but not all of us are blessed with the perfect teeth from the very beginning. Moreover, since you are here, you probably are wondering about adult braces or what orthodontic treatment would be for adults like you. In this article, we will tell you what to expect with adult orthodontics.
Consider having an orthodontic treatment when you are still young, that's what they say. In fact, the American Association of Orthodontics (AAO) prescribes getting an orthodontic screening by age 7 because your bones are still growing.
What should you expect now that you are already an adult?
Let's see what people have to say
Katherine, 26, from Vancouver, said, "I got this six months ago and can already see a change in my teeth. My fiancée said I look cute with it. I actually like how I look now with my braces."
A bank worker, Mike, 35, shared in The Guardian, "At the start, I was really self-conscious, but now I'm relaxed about it. I'm actually happier smiling in braces than I was without them because at least I'm doing something about my teeth."
Are you too old for orthodontics?
The perfect smile is for every age. As long as your jawbone is still healthy and your permanent teeth are strong, you can have orthodontic treatment. Take advantage of our FREE consultation today and learn more about adult orthodontics.