About Us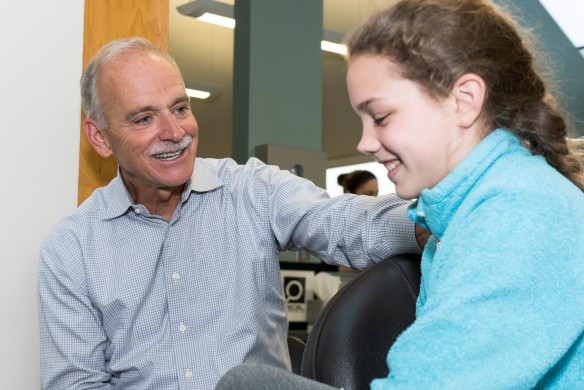 Portland Orthodontists Gretchen Schnepper DDS MS & Joseph A. Dugoni DDS PC
Our mission at Portland Braces is to craft an exceptional orthodontic patient experience by creating a smile you are proud of and excited about. We strive to deliver the highest quality of care in a friendly atmosphere of support and trust. We proudly offer personalized orthodontic care to children, teens, and adults wishing to improve their health and smiles.
We are dedicated and committed to building meaningful relationships with our patients and their families. We sincerely enjoy getting to know each patient's interests, challenges, and aspirations.
When patients come to our office they are treated respectfully by a dedicated team of professionals. Our patients are our highest priority, and to that extent, we are available to them. We enjoy cultivating strong relationships with our patients, their families, their health care providers, and our neighboring communities.
Our Portland Braces team is comprised of individuals from varied disciplines and backgrounds. We are fully trained, Oregon state certified, and many are Academy of Orthodontic Assisting Certified (AOAC).
Most of us have worked together for many years, some several decades, and all are fortunate to be supported by one another.