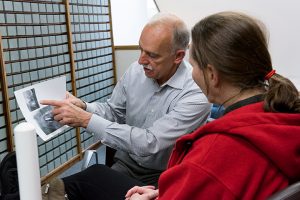 You have finally decided to fix your crooked teeth or bad bite but still unsure if you should go to your regular dentist or to an orthodontist. Read on and learn which one is best for your dental needs.
Are Orthodontist and Dentist the Same?
At some point, they are, but orthodontists continue to study for another two to three years of specialization, after their dental degree, to learn the specialized skills of orthodontic treatment. You should know that both professions aim to help patients with their dental needs but in different manners. Orthodontist vs dentist. What are your dental concerns?
Dental Procedures
Normally, your dentist will help you in your total oral health care. This includes the following:
Regular dental examination

Oral prophylaxis or professional dental cleaning

Tooth extraction

Gum care

Fillings

Veneers

Crowns and caps

Bridges and implants

Teeth whitening
Orthodontic Treatments
An orthodontic treatment, on the other hand, specializes in aligning crooked and overcrowding teeth and irregularities in the jaws through non-surgical methods, such as the following:
Wires

Invisalign

Braces—traditional metal, ceramic, clear aligners

Retainers

RME (rapid maxillary expander)
Your smile is one of your biggest assets
A beautiful smile brightens up the entire face, but how can you give your best smile when you are not confident with your teeth? We hope, by now, you already know if you should go to the dentist or to the orthodontist. Talk to a smile specialist, our orthodontist in Portland, OR and start your FREE consultation today!