You get to choose between braces vs. veneers if you have crooked teeth. But what's the best choice?
The Problem With Crooked Teeth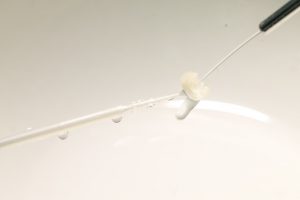 Growing with crooked teeth is difficult, not just socially be health-wise. It lowers your self-esteem plus it brings along several health problems like jaw pain. That's because crooked teeth put unusual pressure on both teeth and jaws.
Fixing crooked teeth can take quite some time especially when your case is severe. But it's not impossible to get that perfect smile.
Braces Vs. Veneers
You can get braces or veneers if you wish to straighten your teeth. The choice can depend on your case. Your orthodontist may give you the best option.
But here are the differences between these treatments:
Braces
Braces are a long-term fix.
The usual treatment phase takes two to three years to get the best results. There are shorter terms if the case is not too severe.
Although it's a long treatment, the results ensure the best smile. Not only will it fix crookedness but also bite problems.
The downside many people think about is its visibility. But you can always get choose from different options like the lingual and clear braces.
Veneers
Veneers are thin porcelain prosthetics that enhances the teeth's appearance. It can improve your teeth's shape, color, and position. But it's a shorter treatment than braces.
You can see results in as quick as seven to 10 days.
The only downside is that it doesn't always give the best results. Plus, it doesn't really address other problems that go with crooked teeth.
Conclusion
Braces vs. veneers is a normal choice for patients. To know what's best for you, consult your orthodontist.